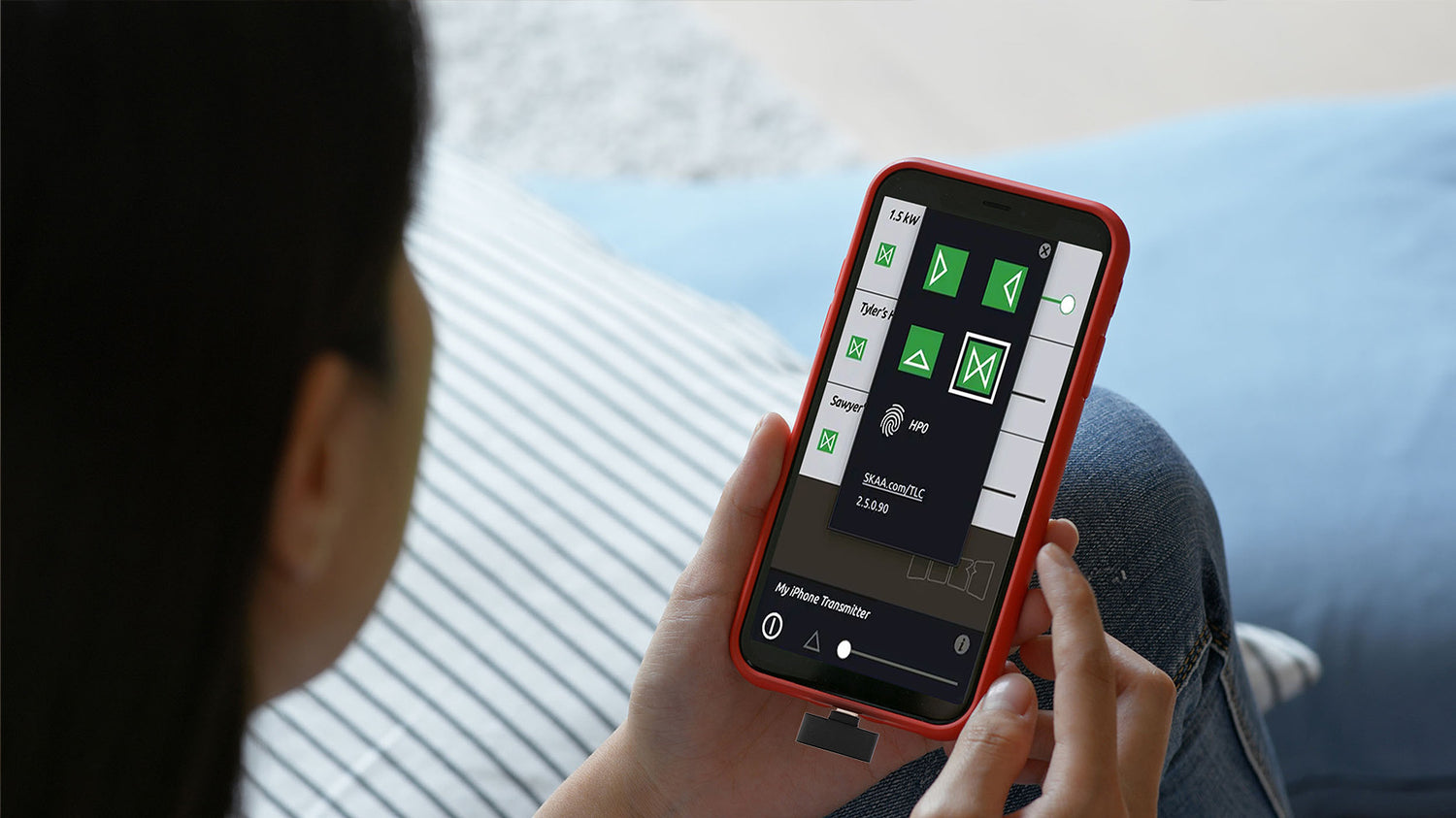 Let's Talk!
Please let us know about your SKAA experience. You can use the form below to send us a note —we read each and every one! Always remember, we are at your service. If there's something we can do to help, just ask.
We want to hear from you!
THE APP YOU DON'T REALLY NEED!
The SKAA cmd app

You don't need it to use SKAA, however you can unlock even more if you want to! SKAA cmd gives you the ability to add custom names to your speakers, headphones and transmitters. Our SKAA cmd app lets you see at a glance what devices are Bonded and playing.

Dive deeper into SKAA

It allows you to control each receiver's volume individually, or all together. SKAA cmd provides you with options like telling a speaker to play stereo, mono, left or right audio and more! Download the app today on your app store!
SKAA cmd available now!
For iPhone and Mac

If you've got a Diz, Gemma, Ursula, Izabella or Cassandra transmitter, we highly recommend this app. Customize your speakers, headphones and transmitters by giving them quirky, eccentric names.

Download from app store

For Andriod

Know at a glance what devices are bonded and playing. Control each receiver's volume individually, or all together. Set up whether each is playing stereo, mono, left or right audio. SKAA cmd has all that and more.

Download for Android